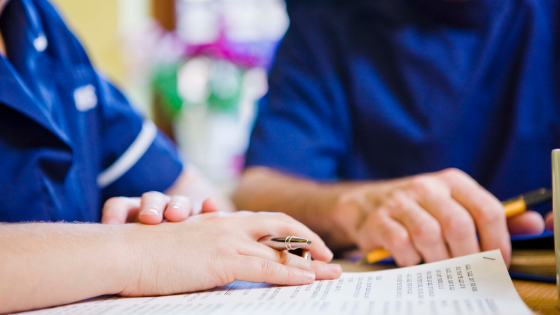 A rise in nurses becoming advanced nurse practitioners (ANP) was unforeseen by the NHS Employers which has resulted in a decline in the nurse workforce.
​
Danny Mortimer, chief executive of NHS Employers, has claimed that they had 'failed to anticipate the growth of the ANP role, and further demand for the extended roles'.
​
Speaking at a Commons select committee, chief executive of the Royal College of Nursing Janet Davies believed that the number of ANPs is growing because 'there are needs of patients to meet'.
​
The NHS should continue to encourage nurses to develop their roles for the betterment of the profession; not attempt to stopping nurse's growth despite workforce pressures.
​
She adds, 'If we want good quality nurses, we need them to expand in their role, and go on and become lecturers and teach the future generation of nurses.'
​
The issue now is that the NHS are losing nurses before they reach the managerial stage.
​
A contributor to nurses leaving was the decreasing budget for nurse professional development, with Ms Davies revealing that the budget had dropped by more than 50% over four years. '…Four years ago, the budget for CPD was £205m, this year it is £83m.'
​
The last of investment into the professional development is a problem. Mr Mortimer said 'The lack of investment in the national training budget limits people. The lack of investment hinders training for these nurses. But there's also the symbolic value – nurses who maybe don't want to access this training right now, but may want to in the future.'
​
Whether you're an Advanced Nurse Practitioner, Registered General Nurse or an Emergency Nurse Practitioner if you're interested in working through the UK's premium nursing agency as an agency nurse register today. Alternatively, click here if you have any questions regarding pay rates or would like to speak to one of our expert recruitment team.