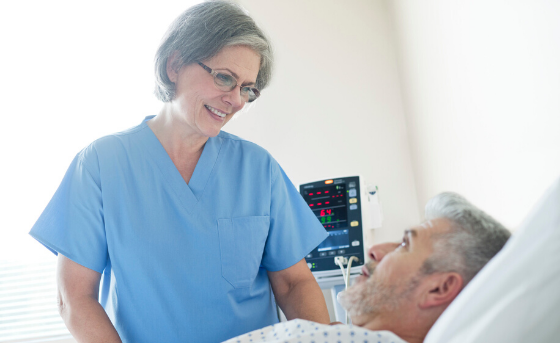 With recent unprecedented events the government is looking at several measures to bolster its healthcare workforce. With concerns that the NHS could be overwhelmed by the coronavirus, the government are drawing up plans that would include drafting in additional nursing support from retired nurses and final year nursing students.
​
The government are looking at enacting an emergency law which will allow recently retired nurses to return to work in response to the unprecedented spread of the recent Coronavirus pandemic.
​
The government's coronavirus bill, which is awaiting to be passed into law this week, is being implemented to try and address the growing threat from COVID-19. The government says that measures are "temporary, proportionate to the threat and will only be used when strictly necessary". The move offers many a retired nurse looking for part time work the opportunity to assist with the country's ongoing fight against the coronavirus pandemic.
​
The government are hoping that such measures will ensure the NHS can meet the additional staff capacity required to counter the unprecedented demands that current services are encountering during the outbreak.
​
In an attempt to entice workers back to assist with the country's efforts, the bill allows recently retired nurses to return without having any effect on their pensions. Workers would also be given "indemnity for clinical negligence liabilities arising from NHS activities" linked to the outbreak.
​
Health and Social Care Secretary Matt Hancock said:
"We are doing everything we can to protect lives and support the NHS, guided by the best scientists and clinicians in the world.

"The new measures we will be introducing in the Emergency Coronavirus Bill this week will only be used when it is absolutely necessary and must be timed to maximise their effectiveness, but crucially they give the government the powers it needs to protect lives.

​

"By planning for the worst and working for the best we will get through this, but this is a national effort and we must all work together ‒ from businesses prioritising the welfare of their employees, to people thoroughly washing their hands.

​

"I also want to pay tribute to our brilliantly selfless NHS and social care staff who are working tirelessly to care for our friends and loved ones in this unprecedented period.
​
If you're a retired nurse looking for part time work and flexible agency nursing shifts, get in contact with one of our expert recruitment consultants for a confidential chat about the options available to you. As your trusted nursing agency, we are with you day-in day-out and updating regularly update our site with resources, blogs and information to support you.