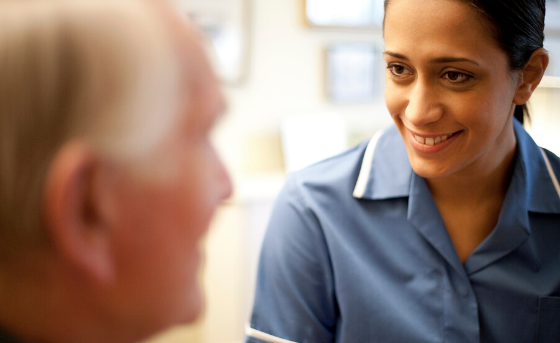 Registered Mental Health or RMNs provide nursing care and support to people who are living with a range of mental health conditions. Usually, Mental Health Nurses work as part of a wider multidisciplinary team that includes doctors, social workers, therapists, psychiatrists and other healthcare professionals, however, they can work in more autonomous roles in the community.
​
Mental health nurses can work both in acute and community settings dependent on preference and can specialise in working with certain groups, such as children or older people, or in a specialists areas such as psychosis, personality disorders, drugs and alcohol, eating disorders.
​
RMNs who work in the community tend to have more of an autonomous role compared with mental health nurses in hospital settings. After a patient has been assessed, community RMNs will spend one-on-one time with patients offering a range of short-term therapies such as anxiety and depression management and advise on medication.
​
Hospital Mental health workers typically work as part of a wider team and carry out a wide range of tasks with the main purpose of assessing the patients admitted to the ward and then developing plans of support. The role requires a great deal of flexibility as no two days are the same and a good Mental Health Nurse must be able to quickly adapt to their patients and the medical team's needs.
​
Some of the typical responsibilities of a Registered Mental Health Nurse might include but are not limited to:
Assessing and planning nursing care requirements

Visiting patients at home

Building relationships with, reassuring, listening and talking to patients

Administering medication

Agreeing and reviewing care plans and monitoring progress

Liaising with doctors, social workers and other professionals

Preparing and participating in therapy sessions, both individually and with other health professionals

Writing and updating patient records

Encouraging patients to take part in therapeutic activities such as art and role play

Ensuring appropriate legal requirements are observed

Working with patients' families to educate them and the patient about their mental health problems.
​
As Registered Mental health Nurses can work with some people deemed vulnerable they need to be able to show empathy, compassion and emotional resilience to build up a rapport and reassure nervous or distressed patients. Interpersonal skills are crucial and help build rapport with other medical staff and relay important medical information.
​
Becoming a Registered Mental Health Nurse can be a fantastic career choice and offers a host of benefits such as:
Developing close relationships with patients and nursing staff

Opportunity to work in a fast-paced environment

Constantly in demand with opportunities nationwide

Exposure to experienced nursing staff and opportunities to develop on the job
​
Along with an undergraduate mental health nursing degree, you're required to have received training in the Mental Health Act 1983, the legal framework for those who require admission to hospital. MedGen requires all agency nurses and healthcare staff to have a minimum of 6 month's relevant experience in their field before being able to place them. If you're interested in RMN roles why not take a look at a list of our current opportunities here.
​
Whether you're a Community Nurse, Registered General Nurse or an Emergency Nurse Practitioner if you're interested in working through the UK's premium nursing agency as an agency nurse register today.