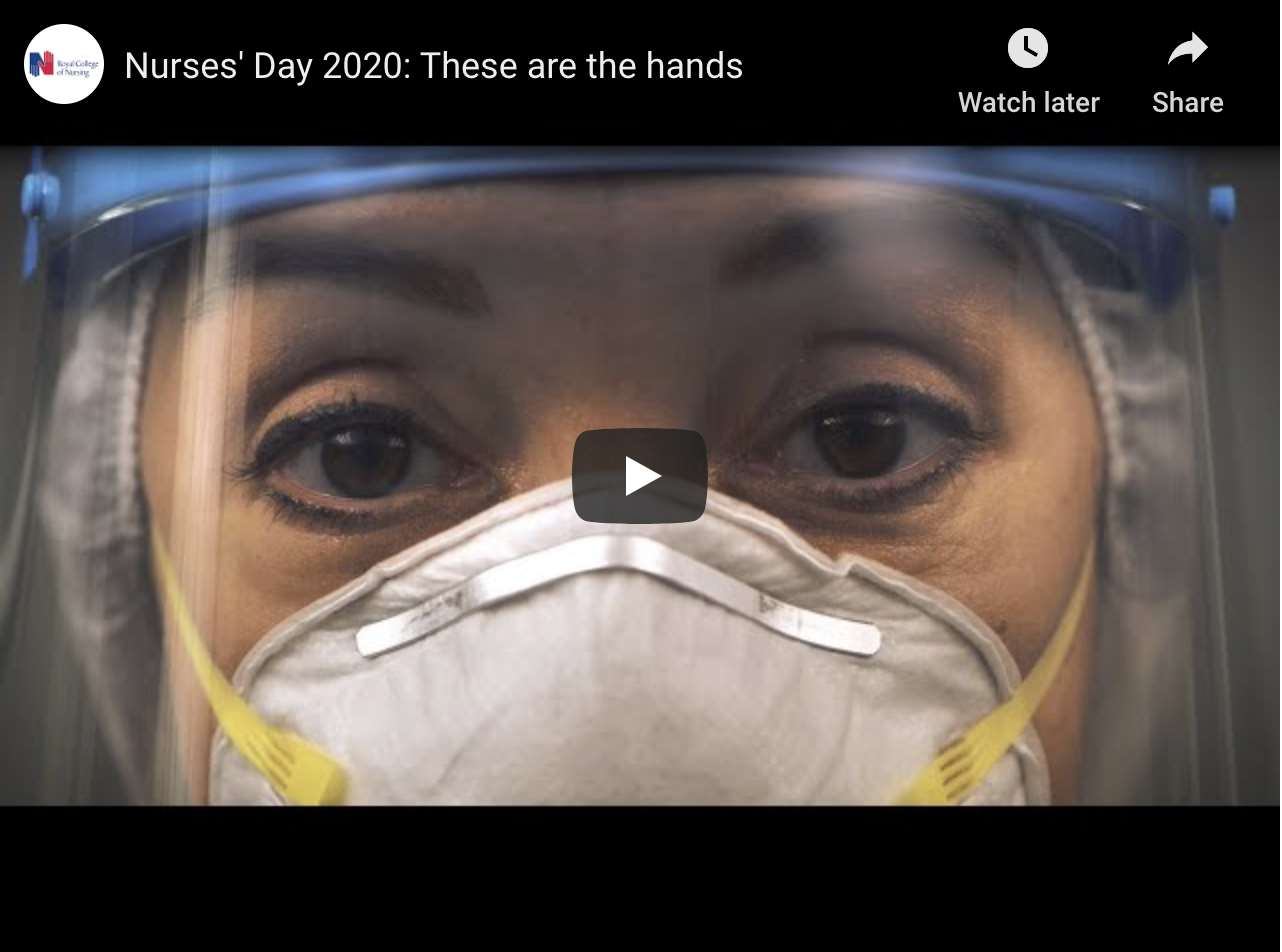 To mark International nurses day the Royal College of Nursing shared a video of actress Emilia Clarke reciting a poem called "These are the Hands," written by Michael Rosen in 2008 for the 60th anniversary of the National Health Service.
​
Emilia Clarke, one of the big stars of Game of Thrones, is an ambassador for the Royal College of Nursing and can be heard praising and thanking nurses at the end of the video as well as wishing all nursing staff a happy International Nurses Day. Ms Clarke had said of the video "The public's gratitude is immense and, like everybody, I want to share a heartfelt thank you."
​
​
​
The video was launched to coincide with International Nurses Day celebrated on the 12th May which also happens to be Florence Nightingale' Birthday.
​
The occasion came during a very noteworthy year for Nursing and Midwifery with the World Health Organisation announcing this year would be the International Year of the Nurse and Midwife dedicate to Nightingales special birthday.
​
Dame Donna Kinnair, chief executive and general secretary of the RCN, said: "This video showcases the professionalism of all nursing staff, in all settings."
​
She said that public support for those in the profession had been "almost deafening in recent weeks" and that "All efforts are needed to keep morale up and thank you messages can go a long way, especially in times like these,".
​
Happy International Nurses Day everyone!
​
#IND2020 #Nurses2020