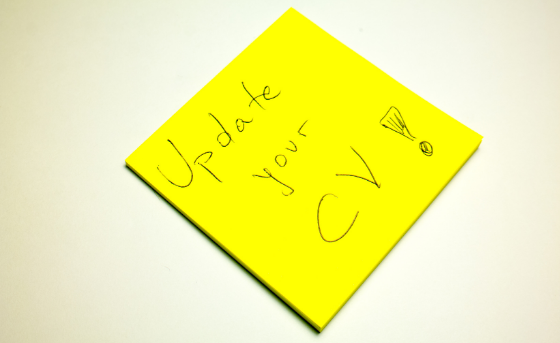 While many jobs these days require you to fill out an application form it is always a good idea to have a professional nursing CV handy to present to potential employers. Now, we know that it can be hard to motivate yourself to sit down and write out a CV, especially after a long shift, but trust us it'll be worth it in the long run.
​
Whether you're a newly qualified nurse or a nursing stalwart, having a carefully crafted nursing CV will ensure that you stand out from the crowd. It's important to remember that conciseness whilst retaining all the key detail is key when putting together your CV, especially in healthcare.
​
Your CV should show recruiters and employers that you possess all the right skills, qualifications and experience to carry out your duties to the highest of standards. It is also worth remembering that it should be tailored to the job that you're applying for. There's nothing worse than a completely irrelevant CV where the skills don't match the job!
​
So, where do you start? Well in this blog we'll cover the structure, layout and content that'll make your nursing CV the best around.
​
Checklist
Length - Ideally two pages – Definitely no more than three. Busy recruiters don't have time to wade through lengthy CV's

Format – Use a simple font, break the text up and avoid using photos – Make it as easy as possible for employers to find the information they need

Presentation – Keep it organised, uncluttered and professional, remember consistency is key

Tailor – As we mentioned earlier make sure your CV is relevant to the job you're applying for!

Proofread - Use spellcheck and get somebody else to proofread it for you
​
Crafting a Nursing CV
​
Personal Summary
Ok, this is your chance to tell the reader a little bit about you and what you've been up to. It is important to keep it concise, aim for no more than six sentences and briefly cover what you've been up to in recent years.
​
This small section will be the first thing that readers will see, and it needs to sum up who you are, your skills and strengths relevant to the job and your career goals. We know that we keep harping on about it but make sure this section is tailored to the job you're applying for.
​
Some people find it hard to talk up their achievements and even themselves, but your personal summary is the place to bang your own drum. Remember, this is what sets you apart from all the other candidates out there.
​
For example, you might want to go with something along the lines of:
​
'Ambitious and hard-working nurse with 10 years' experience of working in busy acute settings with a track record of delivering clinical excellence in a professional and timely manner. Solid knowledge of medication administration, management and training.
​A patient-focused professional who is proficient in the assessment and management of acutely ill patients within a variety of clinical settings. Skilled in developing effective working relationships and proactively communicating within a team environment ensuring colleagues are supported and motivated at all times.
​A reliable, ethical professional who is now looking to further develop their skills at a nationally recognised leading healthcare provider.'
​
Core skills and achievements
This is another opportunity to bang your own drum and showcase what you have to offer a potential employer or nursing agency. It's a good idea to stick with 6-8 bullet points to ensure the reader is engaged with the CV.
​
Use this section to highlight clinical skills, competencies, achievements, qualifications. And yes, we're going to say it once more tailor this to the role that you are applying for. These two sections are a really good way to make an impactful first impression to the reader as they showcase who you are, what you are about and what you can do.
​
Now that your nursing CV has grabbed the reader's attention it is time to move onto the next section.
​
Employment history
Pretty self-explanatory but this section should include all relevant work experience in chronological order starting with the most recent. When detailing your employment history be sure to include your job title, the employer, the dates that you were working there and then a summary of your duties, responsibilities and achievements.
​
Now it can be tempting to put down on paper everything that you've ever done but this would just be an information overload. Hone in on your most significant, remarkable and valuable skills and achievements to really grab the reader.
​
Remember that we advised your nursing CV to be no longer than three pages? Well, that means that you may have limit the amount of work experience you put down on your CV. If you're an experienced nurse with heaps of experience you may want to focus on the last 10 or so years of your career. If there is work experience prior to this that you think may be helpful you can put a brief bulleted list with the job title, employer and dates after your main work experience to highlight older jobs.
​
Education and Qualifications
This section follows the same format as the employment history. You should start with your most recent qualifications, including the dates, educational institute and your grades if applicable. If you have undertaken any relevant training placements, highlight your duties and responsibilities and include them in this section. It's also a good idea to include any professional development you may have been undertaken in this section too.
​
It's up to you whether you include your schooling in your nursing CV, however, if you are already a qualified nurse it's usually ok to omit this to make sure the CV doesn't overrun.
​
Additional skills and activities
In this section, you can include anything that may be relevant to your career. You may have taken part in short courses, workshops, seminars, volunteering projects or you may be a member of a professional body or organisation that may be relevant to nursing. All these little bits of additional information add value to you as an individual and provide a more rounded picture of you as an individual. Just ensure that you keep it brief.
​
References
Unlike other professions, nursing CVs should include a minimum of two references. If you don't have space you can include 'Available on request' but you must be able to provide the information when asked. One reference should be your current employer and the second needs to be a recent employer or a tutor/placement leader if it's your first application.
​
Nursing CV template
We hope you found our blog helpful and are now ready to tackle your CV head-on. As a little bonus, we've included a downloadable nursing CV template that should help you write a decent CV and assist with getting you that perfect role.
​
Whether you're a Community Nurse, Registered General Nurse or an Emergency Nurse Practitioner if you're interested in working through the UK's premium nursing agency as an agency nurse register today.