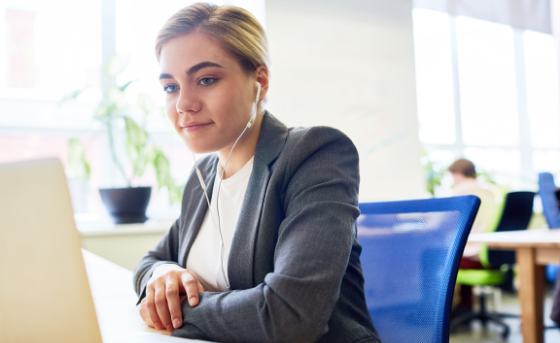 It's time. Time for the big interview. Your whole career as an agency nurse hangs on this agency nursing interview. You start to think of all the things you could have done better to prepare yourself for this situation. It's too late now, it's time to knock their socks off with your natural charm, extensive experience and passion for nursing.
​
Our clinical interviewers conduct hundreds of interviews a month over the internet with keen nurses up and down the country looking to join us and start their career in agency nursing. And while the majority of the interviews go seamlessly, there are one or two who have forgotten to head the old adage "Fail to prepare, prepare to fail".
​
We know that any interview situation can be nerve-racking, even for the most experienced veterans amongst us. However, the interview is really a chance for you to show off your skills, knowledge and experience as a nurse and also ask the right questions to make sure you'll be happy working for your prospective employer. To help you get the best out of your agency nursing interview we have put together our top tips designed to help you ace your next interview.
​
Preparation is key
Doing your research on the company you're looking to join is absolutely key. Demonstrating you have invested time into the process will help you to stand out from other applicants and display your commitment to the company and invested in being an agency nurse.
​
The best place to start is the agencies website. Here you can find a whole host of information on the type of agency they are, their commitments and values and the jobs that they recruit for. All of this information will help you build up a picture of the way in which the agency works and whether or not you'd be a good fit working for them.
​
Location, Location, Location
Even though the interview is being conducted over video link it is still an interview and as such, you should treat it like any other interview. Choosing a good location in advance to conduct the interview is highly recommended. Knowing exactly where you'll be interviewing and that everything will be in order will reduce stress levels when it comes to the key moment.
​
Choose a quiet location that is tidy, well-lit and free of distractions. For best results try and get your light source right in front of you or no more than 45 degrees away in front of you. Ensure the camera is head-on and at eye level to capture your best angle. Finally, it is thoroughly recommended you wear headphones when taking the video interview. Headphones tend to have better microphones in them, and it also helps cut down on background noise that could interfere with your agency nursing interview.
​
Once you're happy with your location test your equipment by making a few test calls. Be sure to look out for the audio quality, wi-fi signal and video quality when testing as these will be key to ensuring that you have a smooth interview. Oh, and don't forget to have your I.D ready to show your interviewer.
​
Dress to impress
Your appearance is one of the first indicators of how seriously you are taking the whole interview process. It's always best to play it safe when attending a virtual interview and dress as if you were attending an in-person meeting. When conducting your agency nursing interview, it's best to wear professional attire.
​
The way you dress will impact the way you feel, dressing professionally will put you in the right frame of mind and it will create a more professional mindset. Ensure that your hair is neat, your teeth are brushed, and any facial hair is neatly trimmed. Interviews can be stressful, extra deodorant should be considered. Remember to keep thinking "I want to be at my best". Finally, your posture. You should always be sat up straight on a chair and preferably at a table and ready to take the interview as seriously as any face to face meeting.
​
Skills, expertise and experience
Ok, now it's time to shine. Before the interview, read the job specifications of roles that you'd like to pick up shifts for. Read all of the bullet points on the job specification and ask yourself when you had experience of such a task or duty. Some nurses go to an interview unprepared and think they can answer these questions on the spot, but it soon becomes obvious to the interview who is prepared and who is winging it. With preparedness being such an important part of agency nursing, it's easy for our interviewers to pick out those most suitable for the job.
​
Even just half an hour of mental preparation on roles or shifts you have worked on and technical issues you've overcome demonstrates how much experience you have without directly saying it. Also, it's worth noting that talking about how you would approach a problem or situation will win an interviewer over by demonstrating your problem-solving qualities and ability to think on your feet.
​
When it comes to competency-based question, one simple acronym will help you answer the question and remain focused and on track. It's called the STAR system and it stands for:
​
S – Situation
Describe real-life situations and be specific. Use healthcare provider names, details of the people involved (maintaining patient confidentiality) and talk the interviewer through the situation as if it were a story.
​
T – Target
Detail what the outcome/aim was. Before you start talking through your actions, you should be clear on what your aim is, if you do this correctly the following action should make logical sense to the interviewer.
​
A – Action
Here you need to describe what you did to solve the problem and reach the Target. Don't fall into the trap of answering with the pronouns 'We' you want to answer with the definitive 'I' to demonstrate the actions that you individually took.
​
R – Result
Finally, the outcome. Don't stop talking once you've described the action phase of the question. Interviewers want to hear the conclusion and know if the situation was resolved in a positive manner as well as what you learnt, what you could've done differently and what were you proud of achieving?
​
Questions?
With the interview almost at an end now is the time to ask the questions that you have be yearning to ask. Interviewers really appreciate when a candidate asks questions during an agency nursing interview as it demonstrates a genuine interest in the company and the role. It also gives you the opportunity to sound out if this is the right nursing agency for you. While the nature of the questions is completely personal to each candidate some of the most common questions we get revolve around onboarding processes, availability and the types of work that nurses can be expected to be involved in. It's up to you so draw up some questions beforehand and ask away!
​
Whether you're a Community Nurse, Registered General Nurse or an Emergency Nurse Practitioner if you're interested in working through the UK's premium nursing agency as an agency nurse register today.