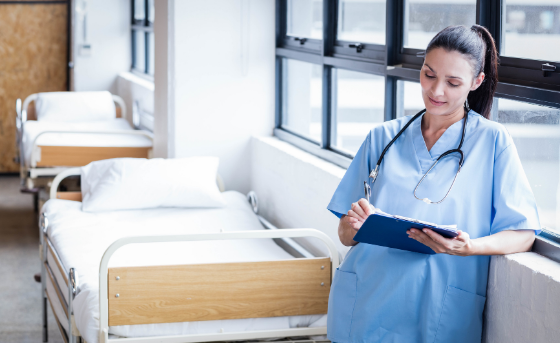 The recent announcement that the UK government is considering a proposed 1% pay rise for NHS staff in England has been met with ire and disappointment from healthcare workers, unions and the public alike. As a result of this announcement, we've seen a significant uplift in queries around agency nursing and specifically MedGen's pay rates.
​
Here at MedGen, we believe in a people-first approach to nursing and as such we believe our nurses pay should reflect their true value. It is well known that agency nursing can often offer more competitive pay rates than permanent NHS workers and this is reflective of the short notice aspect of the job and the demand to meet safe staffing levels. If you're interested in finding out about specific MedGen pay rates, please contact our helpful team who will be able to help you.
​
In this short post, we'll look at how MedGen pay rates are determined and what impact different factors have on how much you can earn as an agency nurse.
​
How are MedGen pay rates determined?
​
Specialisms
Nurses who possess a particular set of skills will often find themselves in higher demand and it's often the case that the more niche the specialism the higher the pay rate. For example, specialisms such as Intensive Care nurses, A&E nurses and Emergency Nurse Practitioners can command a higher pay rate than more generalist roles. We'd encourage you to reach out to our consultants to discuss any MedGen pay rates relating to specific specialisms.
​​
Time of day
Typically, agency nursing works on an hourly rate basis to determine pay. Standard rates usually apply between Monday to Friday 8 am to 8 pm. Shifts that some view as less desirable can be harder to staff and subsequently offer more competitive remuneration to entice nurses to work. Weekend shifts and night shifts fall into this category and offer higher pay rates compared with day shifts. Bank holiday shifts offer the highest pay rates and can be very lucrative for any agency nurse willing to work on these days.
​
Non-framework
Not all nursing agencies are able to offer similar levels of pay rates and this is dependent on whether they are framework or non-framework agencies. As a non-framework agency MedGen isn't bound by the capped rates or framework agreements that a lot of other agencies are tied to. This means that we can offer some of the best agency nursing pay rates to nurses who are willing to pick-up last-minute shifts.
​
Location
Sometimes we'll have specific requests from healthcare providers for nurses in remote locations or locations where there is a shortage of nurses. In these instances, a higher rate may be offered to encourage nurses to apply to fill the shift. It's also worth noting that MedGen can contribute to travel expenses and in some cases accommodation but always check mileage rates and criteria for claiming travel allowances on your pay sheets and if in doubt speak to your MedGen consultant.
​
Due to the number of influencing factors, it's always a good idea to talk through your assignment options with one of the MedGen team who will be able to provide you with an accurate pay rate based on your specialism, location and general requirements. If you'd like to find out more about the shifts that we have available, MedGen pay rates or any questions regarding agency nursing then please contact us.