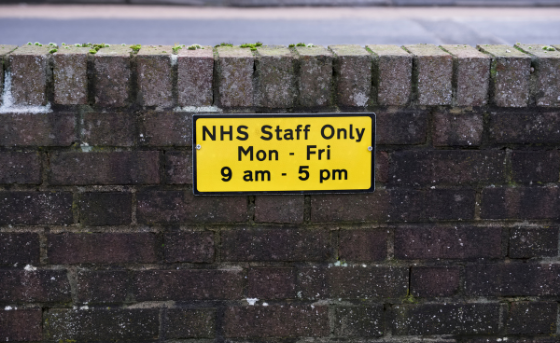 The UK government has taken the decision to withdraw the emergency parking pass guidance by 21 June 2021 in line with the anticipated end of lockdown restrictions.
Health, care and volunteer workers look set to lose free parking in local council car parks come 21 June. The government had previously pledged to cover the costs of providing free car parking to NHS staff working in hospitals at the start of the Covid-19 pandemic back in March 2020.
However, despite the NHS People Plan, committing that "NHS organisations should continue to give their people [staff] free car parking at their place of work for the duration of the pandemic." Government guidance, updated on 17 May, confirmed that the emergency parking pass would end in line with the government's plan to end lockdown.
The government has warned that parking concessions must not be used beyond 21 June and those found not adhering to new parking restrictions may be liable to parking fines.
According to the updated guidance from the Ministry of Housing, Communities & Local Government "Local councils are responsible for setting their own local policy on parking.
"Therefore, current or potential pass holders are advised to contact their local council find out about any local plans for the future of the parking pass, or to check whether they are eligible for other local parking permits."
Responding to the updated guidance, Rehana Azam, National Secretary of the GMB union said "It's clear Minister's priorities are all in the wrong places and some are increasingly becoming the penny-pinching bad bosses we see in the private sector.
"The government need to back down and continue with the free parking we secured at the start of the pandemic. If they don't, they risk stirring up an already demoralised workforce who will want to respond strongly to resist further cuts to their pay, terms, and conditions."