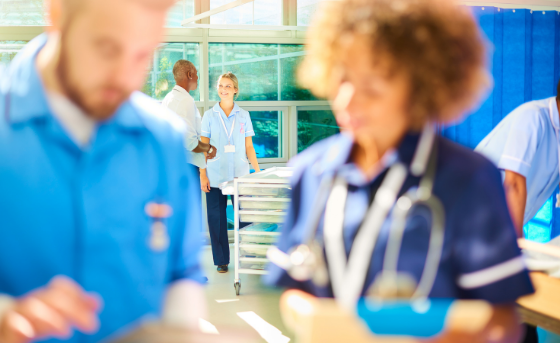 ​
Dido Harding is facing backlash today after telling the Sunday Times, that if elected as chief executive of the NHS, she wants to end the service's "reliance on foreigners".
​
According to the report, Harding, is looking to challenge the government's "prevailing orthodoxy" that urges foreign doctors, nurses, and other healthcare workers to come to the UK.
The former head of the much-maligned Test and Trace program formally applied to lead the NHS following the departure of Sir Simon Stevens, stepping aside from her role of chair of NHS Improvement for the interim whilst her bid is being considered.
The Times' article is reporting that Harding will claim to be the ultimate "insider-outsider" at the NHS in reference to her time in the private sector, including seven years as chief executive at TalkTalk.
Harding's controversial comments will come as a disappointment to the 170,000 foreign-born workers currently employed by the NHS. Official statistics from the House of Commons Library, indicate that nearly 14% of the NHS workforce don't identify their nationality as British, with a large proportion of this figure compromising of Indian, Filipino and EU workers.
New Zealand born nurse, Jenny McGee, who was one of the ICU nurses who cared for Prime Minister Boris Johnson when he was struck down with Covid, resigned back in May. She stated that she was fed up of nurses "not getting the respect and now pay that we deserve".
Former Chair of the RCN National Forensic Nursing Forum and President of All Pakistan Nurses Association (APNA-UK), Zeba Arif, tweeted:
"Baroness Harding's crass statement of intent is downright disgraceful and deeply disrespectful.
With nurse vacancies currently standing at 40,000 +, this candidate for NHS chief's words are extremely worrying for those of us engaged in campaigns for safe staffing levels."
In response to The Times' report, Labour deputy leader, Angela Rayner, tweeted:
"Our NHS would collapse without the staff who were born overseas. After all they have done for us during this pandemic, NHS staff who come to the UK to save lives and keep our hospitals going deserve a pay rise and our thanks, not this cheap xenophobia. What a slap in the face."
​
​