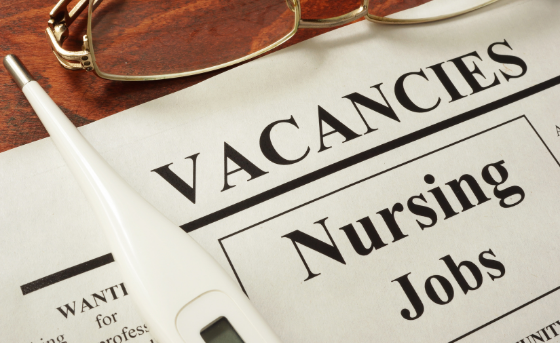 RCN says patient safety could be compromised if risky recruitment practices continue.
​
The Royal College of Nursing has warned of 'growing instances of people without registered nurse qualifications being employed for registered nursing roles' with no consideration to the safety of patients.
​
The practice is being fueled by the ongoing nursing shortage across the country which has seen droves of nurses step away from the industry over a lack of investment in the profession. Recent figures from NHS Digital reveal that there are close to 35,000 vacant NHS nursing posts as of June 2021.
​
The RCN has claimed to have found evidence of job postings for registered nursing positions being advertised and promoted to those possessing no registered nursing qualifications. Often, jobs will be targeted towards other professional backgrounds such as occupational therapy or physiotherapy and carry the proviso that applicants need to be NMC or HCPC registered.
​
One recent example, a matron position where the post holder would be responsible for older people's mental health and learning disability services. The role was open to "registered professional clinician with demonstrable evidence of working at senior level" but made no mention of the requirement of an NMC registration.
​
RCN Acting General Secretary & Chief Executive Pat Cullen warned that "Filling registered nurse vacancies with those who are not registered nurses is not filling those vacancies,"
​
"Acting in this way not only leads to vacancies elsewhere but also carries a risk to patient care.
She went on to say that "employers are needing to fill nursing posts in this way should set alarm bells ringing with ministers that cannot be ignored and spur them into a proper investment in the long-term future of the nursing workforce."
​
Chair of the RCN Professional Nursing Committee Rachel Hollis added: "We need to see all employers in health and social care ensure that where a vacancy exists for a registered nurse, this is open to registered nurse applicants only.
​
However, in response to these claims, chief nursing officer for England Ruth May said "Patient care has always been delivered by teams of professionals working together, and with the emergence of more integrated roles we expect providers to examine the expertise and skills required from a range of professional backgrounds, which ultimately is better for patients,"