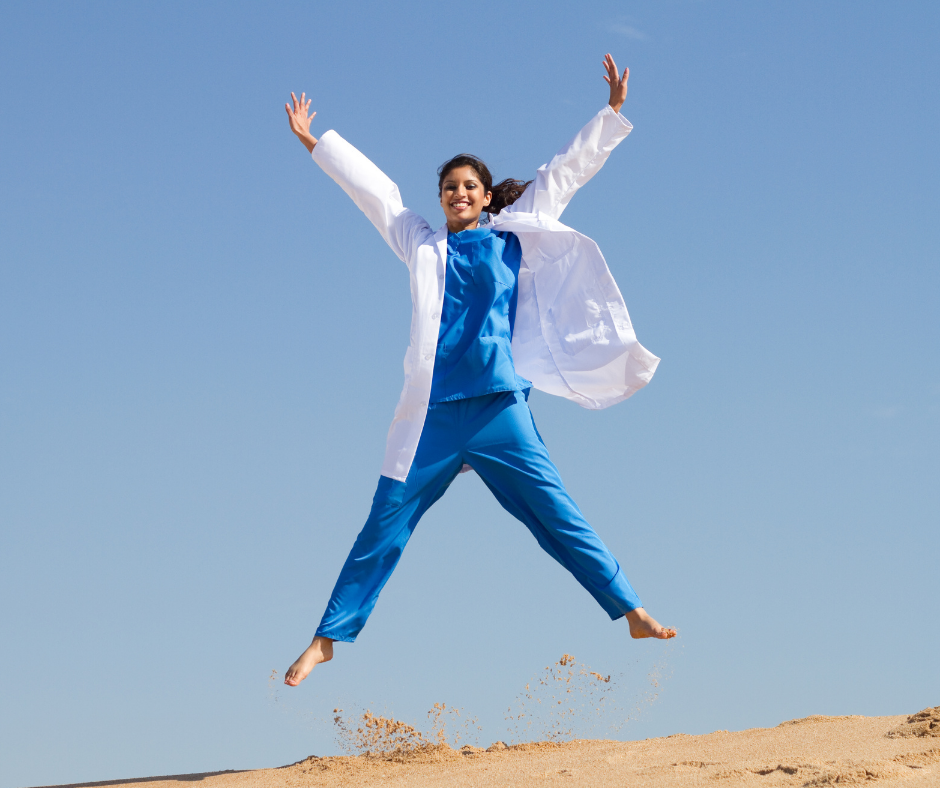 Here at MedGen we often get permanent registered nurses contacting us looking to make the move into the world of agency nursing. Sometimes nurses can be a little hesitant about dipping their toes into the world of an agency nurse. Stepping away from the familiarity and security of a permanent position can be an off-putting prospect for many but it really shouldn't be.
​
While we may be a little biased as a nursing agency, the world of an agency nurse is full of prospects and opportunities. In this three-minute read, we cover the five key benefits of being an agency nurse, more importantly, a MedGen agency nurse.
​
Agency nurse pay rates
One of the biggest benefits of being an agency nurse is that agency work often pays better. Hourly rates are lucrative in comparison to permanent bank staff members. This can increase by as much as 66% more than bank staff – which is considerably higher.
​
In addition, bank holidays can be highly lucrative especially if you have a long day shift, therefore earnings can be high! However, these can often be on a last-minute basis. Clients often compensate agency nurses for this and the possibility that a shift may be cancelled.
​
Therefore, this comes down to the supply and demand model. Clients need nurses quickly and nursing agencies work with the pool of nurses they have under the agency at a rapid rate.
​
MedGen are one of the highest paying agencies in the UK, who specialise in rapid response supply of agency nurses. If you are interested, get in touchto find out more about our rates.
​
Sometimes your plans don't always pan out how you were anticipating. Has an agency cancelled on you last minute? Are you happy to work-days, nights, and weekends? Would you be happy to work at different locations? If the answer to any of these was yes, then it pays to be flexible!
​
You can pick and choose when and where you want to work amongst several trusts– so you have the ultimate freedom from being stuck at one working environment.
​
In this day and age where working from home is very prominent, as an alternative for nurses (who obviously need to be at work) you can fit work around your family and lifestyle, rather than the other way round.
​
Less Stress
Before we talk about this section, we are not saying that being a nurse is not stressful, we appreciate the hard work nurses put in worldwide more than most. But working as an agency nurse can often be less stressful than a salaried nurse.
​
This being due to bank nurses generally get worked to the point of getting burnt out due to the pressure that is applied on them – the NHS are a prime example of this during the COVID-19 pandemic. In comparison, as an agency nurse there is less responsibility and less pressure.
You simply go into work, conduct your work, then go home!
​
Experience nursing in a new area
Let's face it, sometimes working in the same old surroundings doing the same thing over and over can become a bit tedious. It can unwittingly affect the level of care too.
​
The ability to travel around the UK and beyond is a very attractive proposal for an agency nurse. You get to visit different cities and town, with many agencies offering to pay a big % towards accommodation and travel. In addition, you can also be offered block bookings therefore you could relocate in a different city for up to 3 months!
​
No distractions
As an agency staff member, you simply go to your shift, work your shift then leave to go home. There is no additional stresses or workload that comes with it. As opposed to being a staff member directly for a trust, which may include doing external admin tasks such as stock filling, emailing CCG and dealing with complaints.
​
You will also be dealing with a range of patients and colleges so you will frequently be meeting new people! This will also help you become more networked around the industry which will aid you in building a good reputation.
​
​
What's the next step to becoming an agency nurse?
Are you interested in changing career? Maybe you'd like some additional advice on what opportunities are available to you?
​
If you're a registered nurse looking for part-time work and flexible agency nursing shifts, get in contactwith one of our expert recruitment consultants for a confidential chat about the options available to you. As your trusted nursing agency, we are with you day-in-day-out and updating regularly update our site with resources, blogs, and information to support you.
​
​