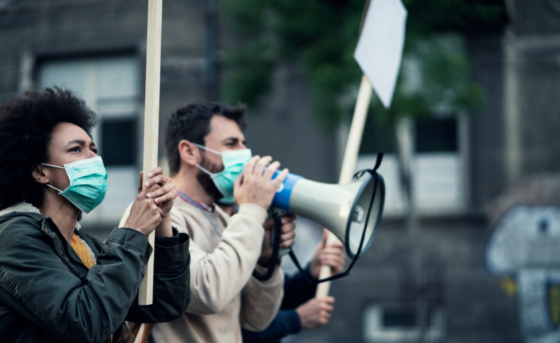 ​The Royal College of Nursing has revealed plans for a 'summer of action' in response to the government's offer of a 3% pay raise for NHS staff.
​
The UK's largest nursing union will organise a number of demos, rallies and vigils across the UK this summer in the run-up to its annual national congress taking place in Liverpool this September.
​
The 'summer of action' is launched as a new RCN poll showed a majority (51%) of the public think the 3% pay rise was too little and 62% said there are too few nurses to provide safe care.
​
The government's improved offer of 3% comes after its previous offer of a 1% increase was met with much condemnation and anger amongst nurses and NHS workers.
​
However, the RCN has said that the raise is not enough and that with inflation, the 3% award is actually a pay cut and leaves experienced nursing staff £200 a year worse off.
​
It has been campaigning for a fully-funded 12.5% pay increase for all nursing staff covered by Agenda for Change terms as part of a one-year deal that applies equally to all bands.
​
RCN General Secretary and Chief Executive Pat Cullen said "the campaign won't stop until nursing is respected and protected".
​
She added: "This award will not be enough to prevent an exodus of exhausted NHS nursing staff.
If ministers ignore the voice of nursing, they ignore the voice of patients – and that is something that we, as nurses, will never allow."
​
Graham Revie, Chair of the RCN Trade Union Committee, said: "This is your opportunity to stand up for your profession and for patients by using your voice this summer.
​
"We will not stop until nursing is respected, protected and, most of all, valued."
​
UNISON is joining the RCN in planning ongoing industrial action in response to the proposed pay rise. They have announced that the rise doesn't meet the real living wage of £9.50 for the lowest-paid health service workers and widens the gap between those at the top and bottom of the scale and they will be consulting NHS workers on whether to accept the changes or take industrial action.
​
UNISONS head of health Sara Gorton said: "All health staff deserve equal recognition for their contribution to the NHS and their efforts during the pandemic.
​
"Missing the living wage target by 1.5p per hour shows the government ignored the lowest paid, for all the Prime Minister's talk of levelling up."
​
In a statement from the Department of Health, a spokesperson said: "NHS staff - from doctors and nurses to paramedics and porters - are rightly receiving a 3% pay rise this year in recognition of their extraordinary efforts throughout this global pandemic.
​
"This follows the recommendations of the independent NHS Pay Review Body and the Review Body on Doctors' and Dentists' Remuneration, who considered a wide range of evidence from organisations across government, the NHS and trade unions in making the decision."
​
​