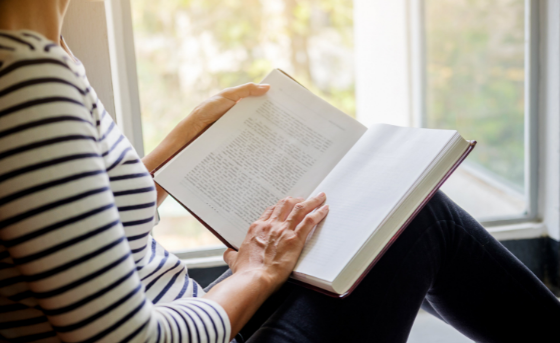 There is no doubt that nurses in the UK today are suffering from the NHS staffing crisis. Many nurses have reported that they feel anxious as the COVID'19 pandemic has interrupted their career growth.
With today's unstable political landscape and the upcoming busy winter season, our research has highlighted that reading can aid your nursing career.
Many nurses have overlooked reading due to time not being on their side.
​So below we'll take 3 minutes to explore the pros of reading for nursing.
​
​
​
1. Increases your ability to empathise with patients
​
A study conducted by The Journal of Caring Sciences found a significant relationship between nurses' empathy and the needs of patients & their families.
One of the main benefits of reading as a nurse is it increases their ability to empathise with patients.
The exposure of a variety of viewpoints explored whilst reading allows for a heightened ability to understand the feelings of others.
In your nursing career, you are likely to be exposed to patients struggling with emotional or physical pain.
The understanding of these circumstances will increase the level of compassion towards the patient.
​
2. Improves vocabulary for effective communication
​
The University of St. Augustine for Health Sciences (USAHS) concludes that communication assists in the performance of accurate, consistent and easy nursing work, ensuring both the satisfaction of the patient and the protection of the health professional.
Whether you are a new nurse studying to begin your career or a nurse who has been in the game for a while, effective communication skills are your best friend.
Nurses require the ability to communicate with a variety of individuals ranging from healthcare professionals to patients.
Of course, whilst gaining the relevant nursing qualifications, all nurses will have a good level of vocabulary.
However, in between the long shifts and the emotional rollercoasters that occur in nursing careers, it is important to refresh your vocabulary by reading in-between shifts.
​
3. Improves quality of sleep
​
Research conducted by The Sleep Health Association shows short sleep duration was statistically significant in association with lower ratings of quality of care and patient safety.
As you will already know, having sufficient rest is a key part of your nursing career.
Doctors globally have suggested that reading physical copies of books should be incorporated into sleeping routines.
As nursing jobs include shift changes and long 12-hour shifts, quality of sleep will improve the overall quality of care that individuals receive.
​
4. Helps to keep a healthy mind
​
Nursing careers can sometimes be challenging, especially when having to remain 'strong' in emotionally challenging situations.
Reading fiction books can act as a temporary escape from a nurse's world by engaging with fictional characters and settings.
On the other hand, non-fiction self-help books can teach nurses to care for their minds and manage any symptoms of depression they may have.
​
​Please note if you are still struggling to manage your mental health in your nursing career you can always speak to an organisation such as Samaritans, Mind and CALM or the NHS.
​
No matter your role, from HCA to RGN to ITU nurse, your habits and routines out of hours can have a big impact on the way you work and progress in your nursing career.
​
If you're a nurse looking for part-time work and flexible agency nursing shifts, get in contact with one of our expert recruitment consultants for a confidential chat about the options available to you. As your trusted nursing agency, we are with you day-in-day-out and updating regularly update our site with resources, blogs and information to support you.